Earlier this month, winners of the inaugural ORIGIN Innovation Awards of TechNode Global, a spin-off of TechNode, were announced. The awards cover the innovation ecosystem of East Asia and Southeast Asia. Nearly 400 companies and individuals from 18 countries and regions of Asia Pacific were nominated for the awards. SandStar was recognized by all the jurors to win one of the Startup Awards in the sub-category of Artificial Intelligence.

CHARLOTTE, N.C. - November 30, 2020 - (
Newswire.com
)
​TechNode Global aims to build a leading tech innovation ecosystem in Asia. The company keeps a close watch on the trends and accomplishments of how technology is empowering industries in Asia, and is looking for emerging innovators across Asia. The 2019 Southeast Asia Internet Trends Report published by the company earlier this year has become a wind vane in the Internet industry, helping to dramatically increase the influence of TechNode Global in Asia Pacific.
With its commercially promising AI retail solutions as well as its ability to really "make it happen", something that puts the value of a startup to the test, SandStar was able to convince the jurors of this year's ORIGIN Innovation Awards, who are executives from Asia's leading venture capital companies with a focus on the technology industry, such as AppWorks, Cyberport, Gobi Partners, and InnoVen Capital. As of November 2020, SandStar had implemented its solutions in 12 countries and regions such as the United States, Germany, Thailand, and Korea, serving customers including Chinese companies such as Wanda and Sinopec as well as international telecom giants such as Etisalat in UAE and SK Group in Korea. The locations where its systems are deployed are extending from convenience stores, supermarkets, gas stations, airports and chain restaurants to many other scenarios.
Since SandStar received an investment in the Series B+ Funding Round from the True Digital Group, the digital arm of the True Corporation, a subsidiary of Thailand's CP Group, in August 2020, the company has been constantly driving the deployment of its systems in East Asia and Southeast Asia in cooperation with local partners. Due to COVID-19, the demand for smart vending machines enabling contactless shopping is also dramatically growing. Currently, preparations are underway for the deployment of multiple projects.
Nadia Fonny, Vice President at Gobi Partners, who was one of the jurors for the ORIGIN Innovation Awards, commented: "Congratulations to the winners for making an impact on the Asian technology and innovation space. All of this year's nominations were impressive and have demonstrated passion and dedication in providing innovative technology solutions." SandStar also salutes all the winners of the awards for working together to drive the development of Asia's tech innovation ecosystem. The company wants to continue to be devoted to innovation in the future together with them, to address changes with innovation, to produce a bigger impact on Asia Pacific's innovation ecosystem, and to drive the development of all enterprises including retail brands.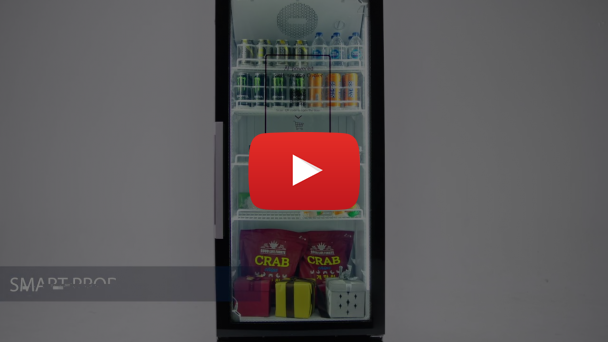 Related Links
www.sandstar.com
Press Release Service by
Newswire.com
Original Source:
SandStar, a Leading Company Focused on AI Retail, Wins One of the TechNode Global ORIGIN Innovation Awards